Are you wondering "Who makes Dewalt Drills?" If so, you've come to the right place. Dewalt drills are some of the most popular and reliable drills on the market, and have been for many years. In this article, we'll take a look at who makes Dewalt Drills and where they come from. We'll also cover the types of drills they offer and some of the features they have. So, if you're looking for a reliable drill, read on and find out more about who makes Dewalt Drills.
Who Makes Dewalt Drills?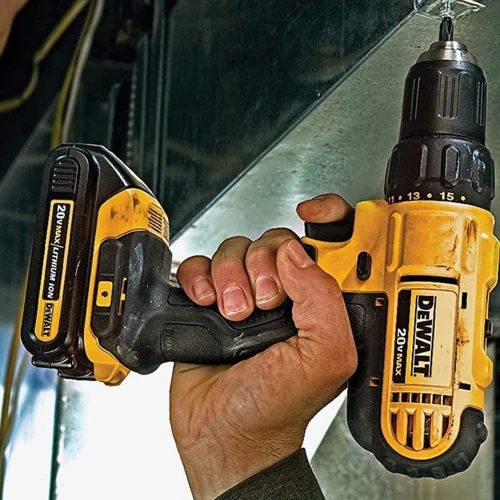 History
Dewalt drills have been around since 1924 when Raymond E. Dewalt founded the company. Today, the company is a subsidiary of Stanley Black & Decker and is a global leader in power tool manufacturing.
Manufacturing Process
Dewalt drills are manufactured in a variety of locations around the world. The company has production facilities in the United States, Mexico, China, Brazil, and the United Kingdom. The production process begins with the design and engineering of the drill, which is tested and refined until it meets the company's high standards. The final product is then produced in one of the company's factories and shipped to customers.
Quality & Durability
Dewalt drills are renowned for their high quality and durability. The company uses only the best materials and the latest technology to ensure that its drills are reliable and long-lasting. Dewalt drills are also backed by a comprehensive warranty, so customers can purchase with confidence knowing that their drill will provide years of dependable service.
For those looking for a durable and reliable drill, Dewalt is a great choice. It's no surprise that Dewalt drills are one of the most popular brands of power tools among professionals and DIYers alike. For those looking for an alternative to Dewalt drills, Makita drills are also a great option.
Who Makes Makita Drills?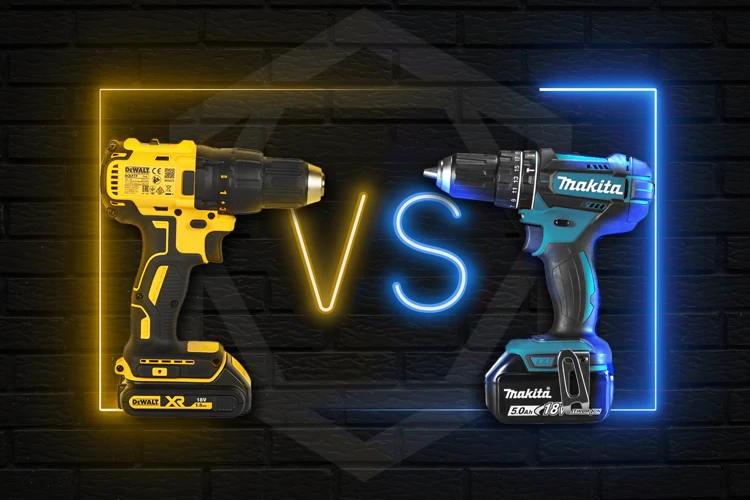 History
Makita Corporation was founded in 1915 in Japan as an electric motor sales and repair company. Over the years they have expanded and now produce a wide variety of power tools, including drills.
Manufacturing Process
Makita drills are manufactured in their factories located in Japan, China, Mexico and Romania. All Makita drills are made with the highest quality materials and precision engineering.
Quality & Durability
Makita drills are renowned for their durability and excellent performance. They are designed to handle tough jobs and last for many years of use. Their advanced technology ensures that each drill is built to last.
Comparison of Dewalt & Makita Drills
Price
Dewalt drills are generally more expensive than Makita drills. However, Dewalt drills are known for their durability and are made to last longer than other brands. This makes them a better investment in the long run.
Performance
When it comes to performance, Dewalt drills offer superior power and torque. They are also known for their excellent drilling speed, making them ideal for tougher jobs. On the other hand, Makita drills offer good performance, but are not as powerful as Dewalt drills.
Versatility
Dewalt drills offer excellent versatility and are designed to be used in a variety of applications. They have a wide range of drills and bits available, making them suitable for any job. Makita drills, however, are not as versatile and are mainly used for light-duty jobs.
Frequently Asked Questions
What Types of Drills Does Dewalt Offer?
Dewalt offers an extensive range of cordless, corded and air-powered drills to suit a variety of needs. Their cordless drills range from 6V to 24V, and feature brushless motors for increased performance and longer battery life. For heavier duty applications, Dewalt offers corded drills, ranging from 3/8" to 1" chuck sizes. For more specialized tasks, Dewalt also offers air-powered drills, hammer drills, and rotary hammers.
What are the Features of Dewalt Drills?
Dewalt drills are renowned for their durability, power, and range of features. The drills are designed to provide reliable performance and power whatever the type of job or application. Features of Dewalt drills include: high-performance motors that deliver superior performance; ergonomic handles for improved control and comfort; variable speed triggers for precision and control; LED lights for better visibility; brushless motors that offer improved efficiency and runtime; and lithium-ion batteries for extended runtime and compatibility with other Dewalt tools.
What is the Warranty Period for Dewalt Drills?
Dewalt drills come with a warranty period that varies depending on the type of tool. Generally, Dewalt offers a three-year limited warranty on cordless tools, two-year limited warranty on corded tools, and a one-year limited warranty on accessories.
Cordless Tools: Three-Year Limited Warranty
Corded Tools: Two-Year Limited Warranty
Accessories: One-Year Limited Warranty
The warranty covers any defects in material or workmanship and provides repair or replacement at no charge. Dewalt also offers a service plan that extends warranty coverage to five years on cordless tools and three years on corded tools.
Are Dewalt Drills Compatible With Other Brands?
Dewalt drills are compatible with most brands of drill bits, driving accessories, and attachments. However, Dewalt products are not compatible with other brands of batteries, drills, and other products. When purchasing a Dewalt drill, it is important to make sure that the drill motor and battery are compatible with each other. Additionally, Dewalt offers a wide range of accessories and attachments that are specifically designed for use with their products.
How Durable is Dewalt Drills Compared to Other Brands?
Dewalt drills are renowned for their durability and longevity, making them a popular choice among professionals who require a reliable tool. Dewalt drill motors have been designed to withstand heavy use on a daily basis and are made with high-grade materials that are built to last. The metal gears in Dewalt drills also provide superior torque and power, which allows users to confidently tackle tough drilling tasks. Furthermore, Dewalt drills are backed by an impressive 3-year warranty that guarantees their continued performance, making them a sound investment for any user.
Conclusion
Dewalt drills are some of the most widely used and trusted power tools in the industry. They are manufactured by the worldwide leader in power tools, Black & Decker, and are widely available in stores and online. Their reputation for quality and durability make them the perfect choice for DIYers and professionals alike.
References